Quantum EFT is a natural, flowing process from EFT into the 'quantumness' of time space and place. It is a very organic, spiritual and safe energetic method to explore past, present and future energetic consciousness, including those in spirit and past or 'other' lifetimes, that are relevant to what is required for healing.
Moving flowingly from EFT, Quantum EFT often allows the client to continue tapping on themselves, or can allow the practitioner to tap on them. Sometimes additional points like the Thymus or high heart centre (said to be the seat of the soul and of the immune system) are used. Intuition of the practitioner is heightened and followed. The sessions are very client focussed and client driven, with the practitioner asking appropriate questions to get them to the source of their issue and the source of their healing.
Quantum EFT always begins with holding the intention for the highest learning and healing for the client and for others, including the practitioner. Often calling in spiritual higher beings, higher self, guides and loved ones who have passed, Quantum EFT often also uses other energy techniques and methods such as the Colour Mirrors Spritzers, the Release Technique, Advanced Energy Methods, Hypnotherapy, NLP, Tibetan Singing bowls, Pineal Tones etc.
Prior knowledge of EFT, Matrix Re-imprinting and Light Matrix/Life Purpose is a bonus to understanding Quantum EFT but not essential. It is helpful to understand the principles behind Matrix re-imprinting as they are similar to Quantum EFT. The truth of the laws of the Universe are universal.
Quantum EFT involves working to uncover core issues and beliefs whilst also having higher learning and higher understanding, often requesting help and messages from higher beings, higher self, guides or from a high spiritual place. Healing can occur for generations, places and other people as well as for the client and sometimes travelling energetically to other times, spaces and places and creating and feeling new, imagined and energetic realities, then bringing this newly felt energy into the present physcial energy and body through the heart, sending it out through the heart, into the past and into the future. It's beautiful to stamp the new energy out into a future time, space and place, then allow and feeling a sense of de-ja-vu when getting there, knowing that their energy will now be magnetically drawn to that place (having already been there.)
Quantum EFT can also involve Past Life Regressions and uses Quantum Tapping to dissolve the negative pattern learned from another lifetime that is still occurring in this lifetime to the detriment of that person. That pattern no longer serves them, so it is tapped away using EFT right at it's source in another lifetime and the energy of it dissolved as far back and as far forward as it exists. We are then free to go into Past lives to 'Mine the Akash'. That is, moving energetically into other lives already lived and gathering other skills, talents, gifts, lessons already learned and bringing them into the physical 3 D reality and energy through the present biology, activating it with the meridian system, enabling the new energy to speak to the blueprint of the stemcells. An area still very much being experienced and experimented with and showing surprising and exciting energetic results.
Practice Past Life Regression with these 2 live MP3 recordings from Quantum EFT workshops
One is to heal past lives and the other one is for 'mining' the Akash.
CLICK THE BUTTON to buy now and DOWNLOAD these two special and enlightening recordings.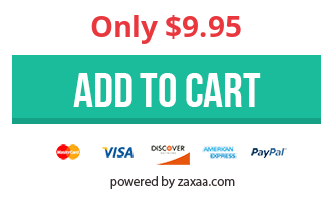 If you would like to experience a Quantum EFT Session, Contact Jenny.
Tapping into Past Lives (Quantum EFT & Mining the Akash) Workshops are listed on the Quantum EFT Workshops page.
Places are limited to 12 only and your place is only assured with registration and payment.
See here for details and contact Jenny if you would like to register for Australian Workshops.
See here for US Workshops. See here for Canadian Workshops.
This is an EXPERIENCE workshop with lots of exercises, demonstrations and practising on each other. Participants will leave having felt and/or witnessed major shifts. This NEW ENERGY workshop will be different to anything that you've ever experienced. No Quantum EFT Workshop will be the same as another, as workshops are tailored according to the needs and energies of the participants. New energy techniques are included as they are discovered.
(EFT Level 1 (and preferrably Level 2) is a pre-requisite for this advanced Workshop).